Guidolin Girotto is involved in the production of rotary series. The rotary die cutting machines for kiss-cut and total cut are provided with a material passage width of 175–250 –350–600 mm and can reach speeds from 0 to 100 m per minute. Their versatility and ease of use allow the production of large quantities of products in a very short time.
Let's see in detail their main characteristics and methods of use.
The rotary series
The rotary die cutting machines are fast in set-up and guarantee maximum precision. They are ideal for medium and large or complex production. Thanks to their numerous extra options, they are extremely modular: this allows an easy customization of the production line, according to the specific needs of the customer. This product line is an ideal choice for the world's largest converters.
The GD RO RTV has been designed for complex productions marked by multiple phases. This machine can perform:
continuous machining processes with speeds from 0 to 100 m per minute;
start and stop machining;
fly-cutting operations.
All these processes are carried out maintaining the same modularity characteristics of the other rotary die cutting machines and precision mechanics, in full guarantee of speed and simplicity for the set up. Each machine can be customized on specific customer request.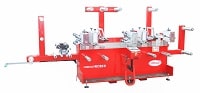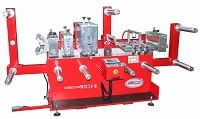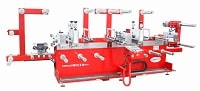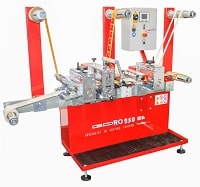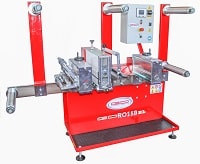 Are you looking for rotary die cutters? Keep in touch!
If you need rotary die cutting machines, we are the right choice for you!
Many years of experience in this field, combined with the use of high-quality materials and state-of-the-art machinery, ensure a high-profile service and top-quality products. Feel free to contact us for any further information or request and you will be followed step by step by our professionals. Don't wait any longer – entrust yourself to trust Guidolin Girotto!