About us
Guidolin Girotto was founded in Vigevano in 1992 and since then it has been dedicating to the precision mechanics sector. After specializing in various systems of total cutting, kiss cutting and laser cutting, our company has become well established in the sectors that require precision in the realization of particular, complex and difficult pieces at high level cutting quality.
Guidolin Girotto today
Nowadays our company is well established worldwide and is able to assist directly all its customers with professionalism and attention or through the support of resellers. Our assistance service is excellent and guarantees targeted and attentive support for the most varied needs.
The several sectors of reference for our products are the following:
abrasives, aerospace, automotive, adhesives/double-sided adhesives, cardboard, construction, electronics, car emblems, labels, felts, filters, foam, rubber, gaskets, packaging, LCD components, medical, magnetic, mylar, plastic, polycarbonate, cork, fabrics, velcro.
These categories find in our technology the ideal solution for all their transformation processes.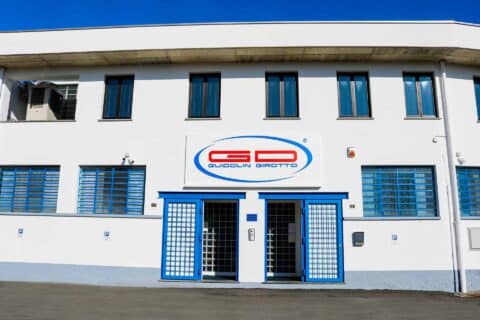 Our machines are reliable, precise and long-lasting. Our company creates targeted and tailor-made lines for each customer in order to optimize their needs, obtaining an Italian product of timeless quality. In order to show all our new technologies to our most attentive and demanding customers, Guidolin Girotto organizes open houses, open days and targeted visits.
Do you want to buy components for precision mechanics? Keep in touch!
If you want to buy precision mechanical components for all sectors, entrust yourself to Guidolin Girotto. Discover the line of our tailor-made products, aimed at meeting the customers' needs and expectations. In order to discover our new technologies, take advantage of our open houses and guided tours within our subsidiaries and branch offices. Feel free to contact us through the form on our site and we will answer you as soon as possible.