Guidolin Girotto precision engineering company also deals with production and sale of flat-bed series. These components are suitable for any type of flexible (non-metallic) technical material, even of high thickness. Let's now see in detail all their main features and methods of use.
The flat BED series
Our flat-bed die cutting machines for kiss-cutting and total cutting are equipped with powers that can reach 5-10-20-35 tons, cutting plates of 200-320-400-500-600 mm and speeds from 30 to 150 strokes per minute. Likewise, our flat die cutting machines are highly versatile, easy to use and precise for any type of material. The excellent quality of their mechanical components ensures accuracy over time and silence during processing. Their quality-price ratio is undoubtedly one of our strengths. Furthermore, each machine and precision mechanics can be customized on request.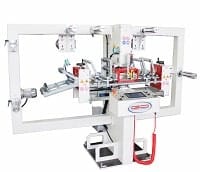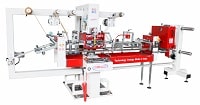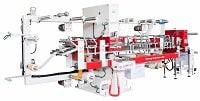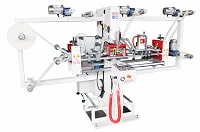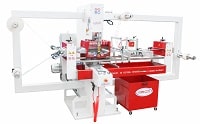 Are you looking for flat die cutters?
Keep in touch with us! If you are looking for the perfect flat-bed die cutting machine, do not hesitate to contact Guidolin Girotto, as we are the right choice for you! Do not forget the Made in Italy high quality and the professionalism of a company that not only provides you with excellent sales service, but it also offers pre and post purchase consultancy. At Guidolin Girotto, we are waiting for you!